Slate Generator
Crea una lista per la riproduzione del tuo show durante la post-produzione. Le lavagne contengono i dettagli più importanti sullo stato dello show per una revisione, come il titolo, l'episodio, il tipo di montaggio, la data, la durata totale e le note sullo stato dell'audio, del colore e dei vfx.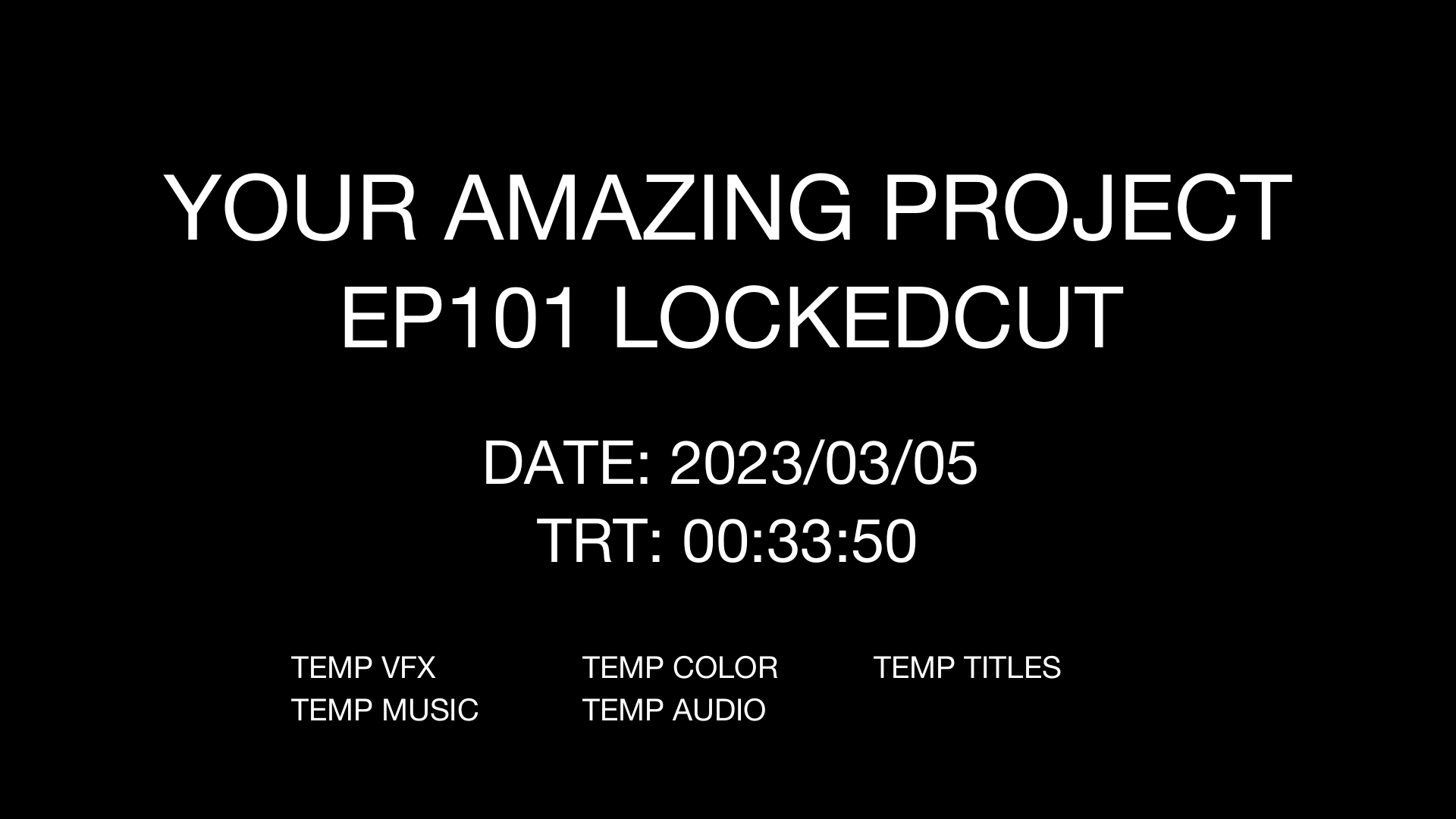 in corso...
Slate Specifications
Title
Project Title
Episode
Season and episode number of the project (if applicable)
Type
Type of Cut (e.g. Editors Cut, Directors Cut, Locked Cut, ...)
Date
Date of export
Duration
Total runtime of export
Status notes
- Titles (none/temp/final/...)
- Color (none/temp/final/...)
- Music (none/temp/final/...)
- VFX (none/temp/final/...)
- Audio mix (none/temp/final/...)
- Subtiteles (none/temp/final/...)
Notes
Relevant notes on the file version to be delivered
Postproduction Countdown & Film Leader
To make post-production easier and to clearly communicate export details of an export, you can add a post-production slate and countdown. They are used only during the post-production process and are removed later for final exports. The slate and countdown does not change the program timecode of your show, instead it is placed in front of it. A good length for the slate and countdown is about 10 seconds. A typical sequence during post-production could look like this:
info slate
countdown with sync beep followed by black
program (show)
The countdown and slate will be added to the beginning of the program, but to prevent messing up the program timecode it requires changing the start timecode of your edit sequence.

Learn more about the SMPTE Frame Leader on smpte.org.
Sequence start timecode
To make it easy for everyone, your program should start at a full hour. If you want to use a 10 second countdown with an info slate your project could look like this:
00:59:50:00 sequence start with slate & countdown
01:00:00:00 program start
Some TV stations prefer a timecode of 10:00:00:00, so you can use 09:59:50:00 as the start of the sequence.
If you are working on a series, it makes sense to have unique timecodes throughout the season. For example, if all your episodes are certain to be less than an hour (including credits), you can simply start with a full hour for each episode. This makes it easier to avoid mistakes in the VFX and music workflows and during reviews. It also allows sound designers to have all episodes in one session if they work with a similar scheme. The first episode set at 01:00:00:00, the second at 02:00:00:00 (sequence start at 01:59:50:00), and so on.
If you are working with episodes that are longer than one hour, it makes sense to use two hours for episodes to avoid overlap. For example, the second episode starts at 03:00:00:00 and the third at 05:00:00:00.
Netflix, for example, also has its own rules for starting a program. Because of the automatically added intro and the required 1 second of black, the main program does not start until 01:00:01:00.
Why is 00:00:00:00 not the best sequence start?
An example of a bad program start would be 00:00:00:00 in case you want to add a post-production countdown before. You could argue that the sequence start timecode could be set to 23:59:50:00 (which might work for some NLEs like Premiere Pro), but it could raise hell as your workflow progresses in tools like Avid ProTool or Avid Media Composer and potentially crash your project. This is one of the reasons why Avid Media Composer and Avid ProTools sequences start at 01:00:00:00 by default.
How to change the sequence start timecode?
Premiere Pro makes it very easy to change the start of the sequence and also to change the system's default start timecode of 00:00:00:00.
Click the three-line burger menu on the sequence and select "Start Time...". Set the new start timecode and click "Set as default for future sequences" to make it the default setting.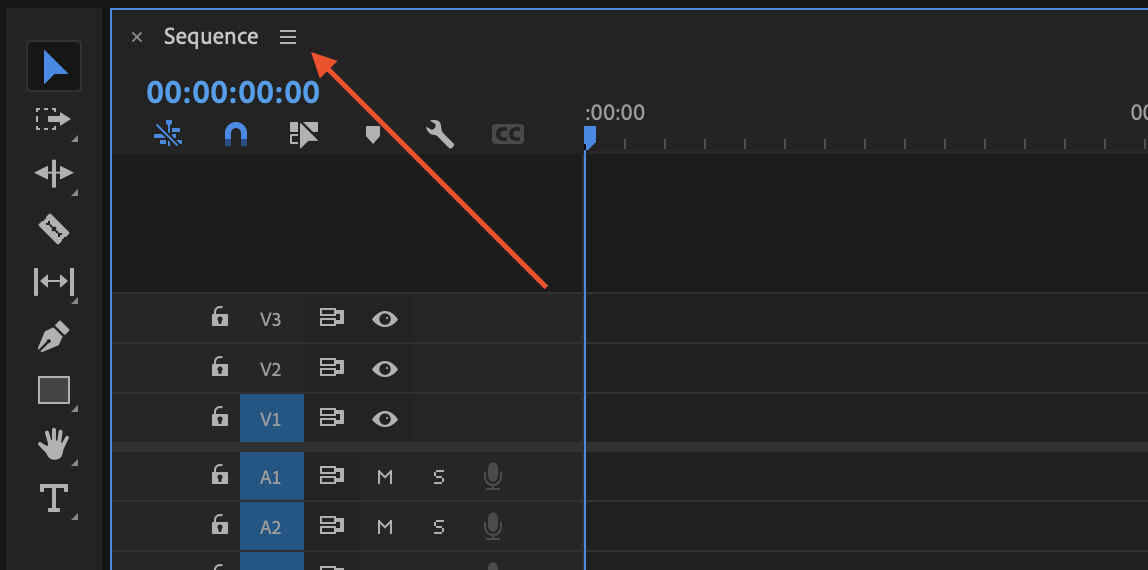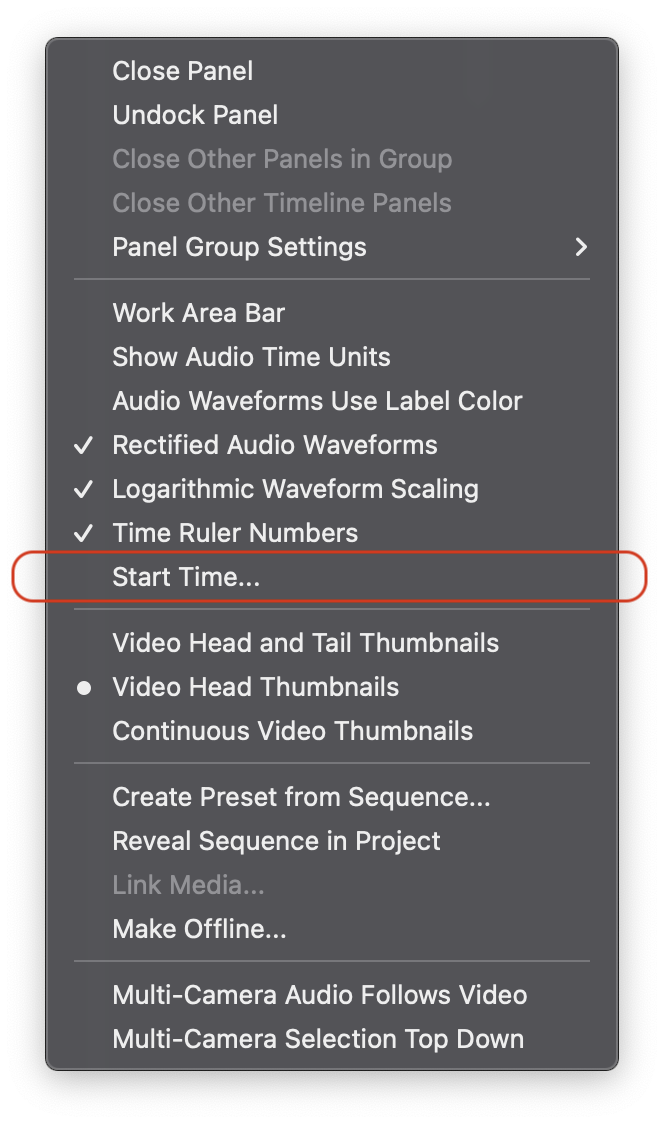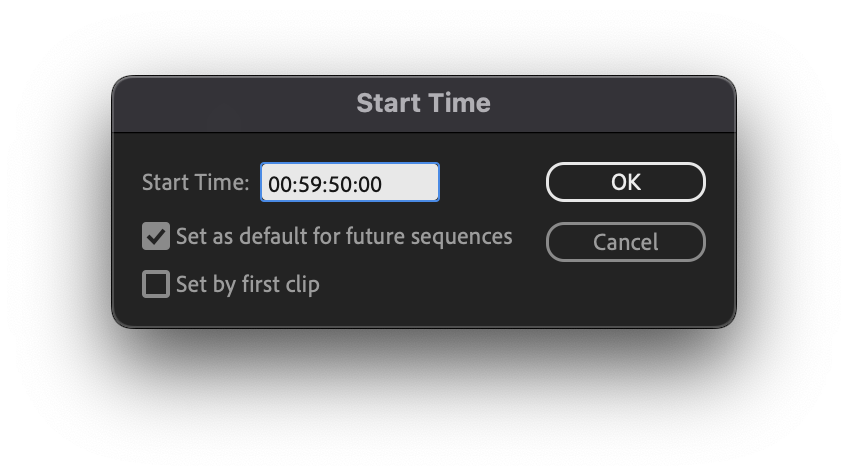 Right click on the sequence and open "Sequence Report...". Change the "Starting TC" value and click on "Apply Changes" to save the settings.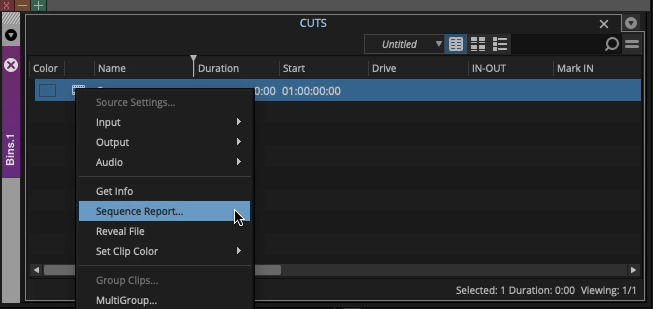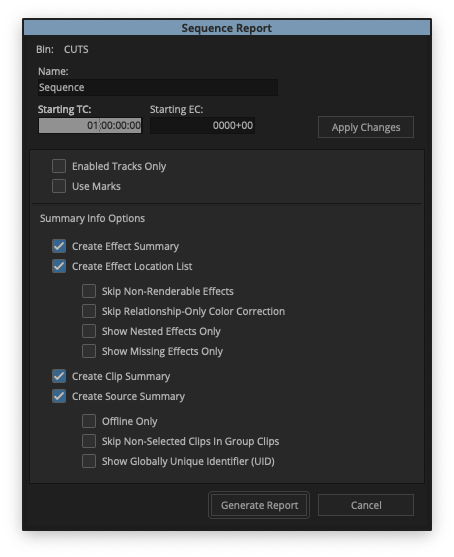 Tags
Generators
Image
JPG/JPEG
PNG
Free Tools
Adobe Premiere Pro
Apple Final Cut Pro X
Avid Media Composer
DaVinci Resolve